Free Women's Self Defense Class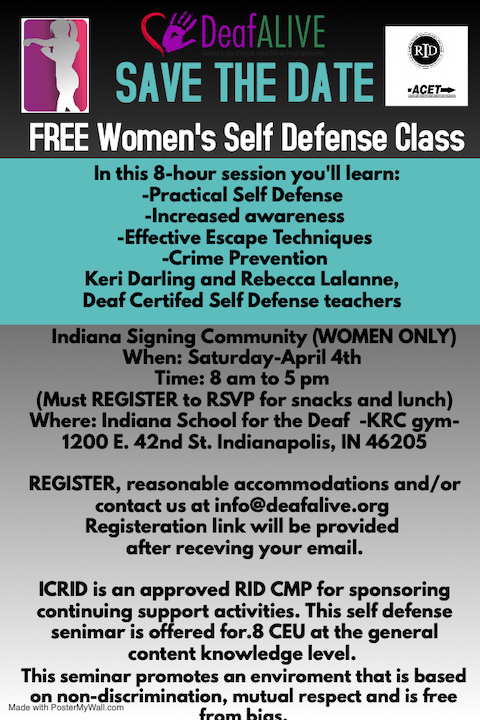 8-Hour Session for Indiana Signing Community WOMEN Only!
Date: Postponed. Will announce new date later.
Where:
Indiana School for the Deaf
KRC Gym
1200 E. 42nd St.
Indianapolis, IN 46205
Who: Keri Darling and Rebecca Lalanne, Deaf Certified Self Defense teachers.
Register: Must REGISTER to RSVP for snacks and lunch
REGISTER reasonable accommodations and/or contact EMAIL. Registration link will be provided after you send an email.
ICRID is an approved RID CMP for sponsoring continuing support activities. This self defense seminar is offered for .8 CEU at the general content knowledge level.
This seminar promotes an environment that is based on non-discrimination, mutal respect and is free from bias.